Fountains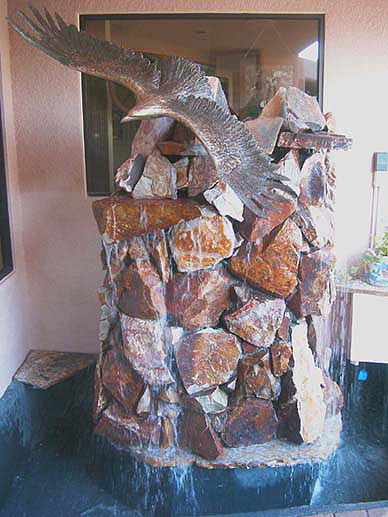 "Eagle 7" bronze- life sized bronze eagle, modified for Palm Springs, CA and was incorporated as a pedestal made from concrete and river rock; the rock pedestal is eleven feet high. Fountain has three waterfalls, which can be adjusted from a trickle to a deluge.
This work for art was installed for the Schultz family in Palm, CA. The most important requirement besides artistic value for this project was time. The work was started April 5th, 2002 and finished May 5th, 2002 on time and within budget.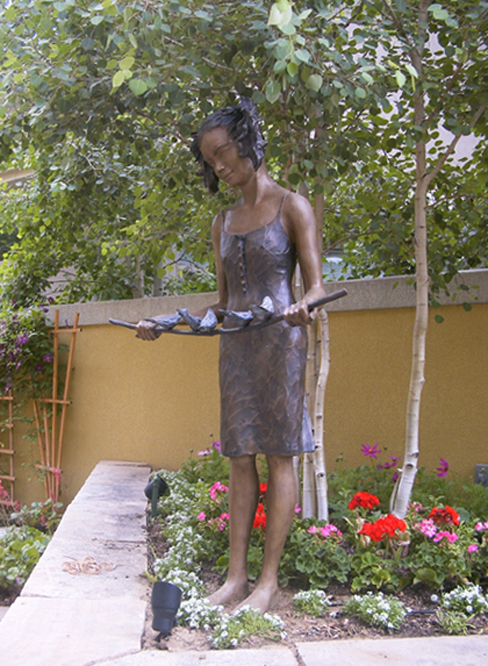 "Amanda" is a work in progress which would grace the gardens of a private home as a unique bronze fountain.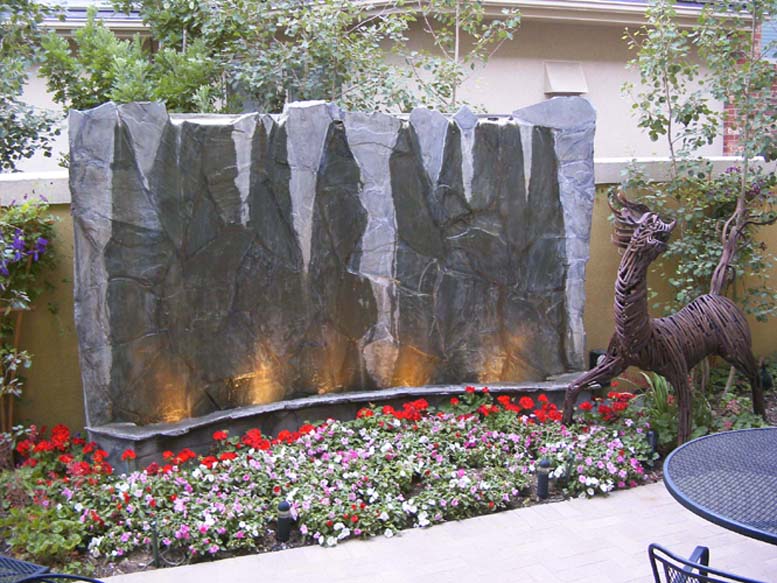 Grey Granite, Waterfall, completed 2000, Photo courtesy of Marcum family, Denver, CO.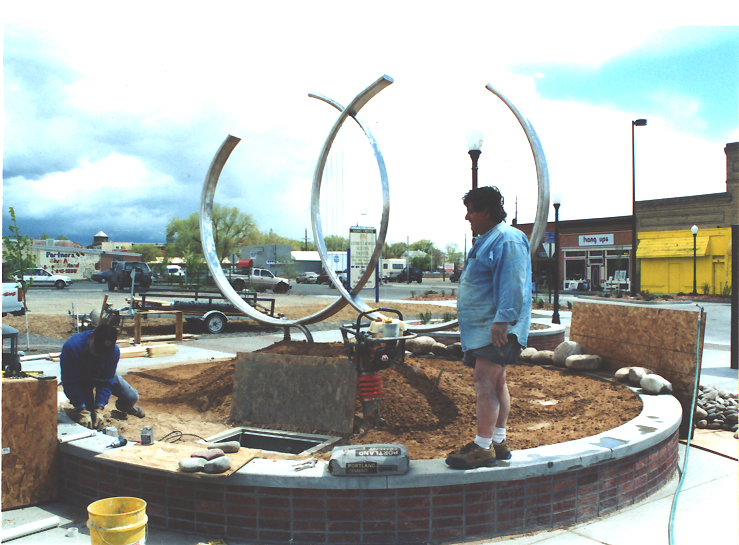 Installation of stainless steel sculpture in Grand Junction, CO--Two Rivers Convention Center—Competed March 2002
Designed by Kosta
---
Features and advantages of Constantine studios artistic fountain creations:
· Both outdoor and indoor fountains.
· Your ideas coupled with my artistic talents to create a unique work of art!
· Free estimates! All projects have been completed on time and within budget and to the complete satisfaction of patrons!
· Will accommodate your needs in every way—I will be glad to come to your home, and create a bronze fountain to meet your design, price and size specifications.
· Provide consulting and analysis services including soil study.
· Create a unique design to compliment your home and the surrounding area.
· Repair and maintain your existing fountain or your newly created one.
· Choosing one of Michail Constantine's sculptures carries artistic value, which transcends water restrictions.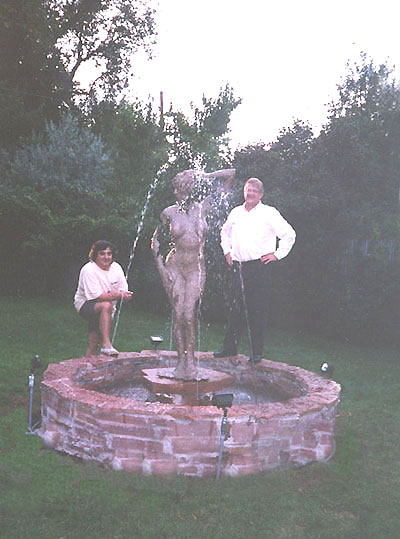 Michail and Howard
"Transformation" –This limited edition bronze statue is designed with "lost and found" spaces, which lets the eye optically complete the missing form. The statue rotates on a stainless steel axe, has lights and four water jets on the outside with one jet shooting through the middle of the statue. Rustic Colorado Sandstone rock forms a basin, which has approximately 8-10" of water, which recycles, to the fountain, photo courtesy of the Holme family, Denver, CO.
This is a copyrighted proposal by Michail Constantine for a two fountain project associated with a new commercial development in Denver, CO--- Expected completion date Summer 2005